Currently Open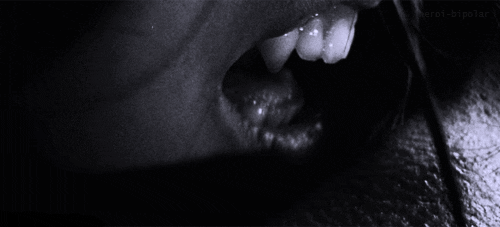 "
I'm no coward. I want to make that perfectly clear. But after my life turned into a horror movie, I take fear a lot more seriously now. I finally became myself just eight months ago. Then I was attacked by a vampire. Just my luck.

So now I'm a vampire, and it turns out I have a blood tie to the monster who sired me. The tie works like an invisible leash and I'm bound to the sire no matter what I do. With my sire hell-bent on turning me into a soulless killer and their sworn enemy set to exterminate me, things couldn't get much worse.
Drinking blood, living as an immortal demon and being a pawn between two warring vampire factions isn't exactly how I'd imagined my future. But as my father used to say, the only way to conquer fear is to face it. So that's what I'll do. Fangs bared. With these vampires sprouting up, there are new species. Werewolves, witches, demons, nymphs, Kitsunes..This is gonna be good.
"
You must choose between the Movement, or the wonderfully tragic family of rogues. The Movement is one major vampire faction. They are based on trying to exterminate any new fledglings, unless the fledgling is asking to join the Movement. If they are accepted, they are trained to become assassins to go after one of the most dangerous Vampire factions out there. The Symth faction is one of those who oppose all rules by the Movement, including which of getting donors who wish to donate their blood. Instead, they prey on their 'pets' whom of which they had picked up at local clubs. There really isn't a way to tell which faction is which, but on your blood tie may be the thing that ends you. If your sire dies, it internally wounds you, and it takes around a year to get over.
With the two factions feuding, will this end in blood or peace?
Please join my
http://bloodties.forumotion.com/
. It's new, obviously, and fairly easy to join. Posts

: 5


Join date

: 2015-02-15



---
Permissions in this forum:
You
cannot
reply to topics in this forum