Currently Open

Character Name
Scott Godric
Age
24
Gender
Male
Race
Shapeshifter
Sexuality
Bisexual
Key phrase
REMOVED BY FAO
Character Description and Personality
Scott is tall roughly 6'3', athletic and chiseled which he has received from spending too much time down the beach, surfing and Swimming. Along with his tanned skin too, he also has bronze coloured hair and stunning sea-green eyes.  Scott knows he is quiet attractive and he knows how to dress himself to match too.
Scott is generally like any typical surfer, loves to ride waves, swim and party. He also lives everyday as it comes, he doesn't like to rush things in fact he is pretty lazy at times and doesn't care if he burns his toast because he was too happy sitting comfortably in his chair. He just thinks he'll put some more on or have something else. He is quiet vain, hell everyone is really vain, he knows he is attractive to some people so his charming smile will suit it quiet well.
Scott is also likes to play peace keeper when  arguments occur, he grew up with his parents arguing a lot so he generally prefers the easy life. Even though Scott looks charming and sometimes acts too much of the fact he doesn't care, he's actually quiet sensitive to things, specially if it's linked to people and things he loves. He hates being told what to do, just like everyone else, also he actually prefers the quiet times to himself while lazing around in the sun shine too specially in his house cat form. He can shift into a cat, yet he doesn't hate water at all.
He is not shy about his sexuality. He's very open about it, yet he wouldn't go down to the details but he'll say for example; yes he has had sex in public, never had sex in a lake, yes had a threesome in a car.
If he and his partner get into a fight Scott prefers it stick between them after all it's a personal thing, no need to drag a outsider into the situation. Yet Scott may never think agree to it, He is quiet romantic at heart. He likes to surprise his partner and challenge them too.
Abilities
Able to transform into any type of cat from house cat and wild ones.
Back Story
Scott Godric Story is nothing special really.
His parents are divorced when he was six, his mother got custody over him, his father did come and see him over weekends or he went of and stays at his fathers for that weekend. Weirdly both of his parents are in deed shape shifters too, his father could transform himself into different objects like a sofa or a kettle, stuff like that, while his mother could transform herself into any kind of cat creature, this is where Scott inherited the same shifting power as his mother.
From ten years old Scott could transform himself into a house cat quiet easily, his mother was ecstatic about that. While his father, not so much, he was more disappointed that he didn't inherit his power, but he got over it quickly. Scott at the beginning was getting poor marks on swimming in school, so his father took it upon himself every weekend they would go swimming to improve his strength and grades, Scott hated it to begin with yet slowly he actually started to enjoy it.
"What do you want to be then your older?"
No doubt at some point in your life you've been asked this question and for Scott, he hates it. He never really wanted to be anything. Sure he learnt how to surf, but he didn't want to be a surfing instructor. Swimming? Again no. Sport teacher? Nope. He had and still has no clue in what to do in life. Sure living as a cat is a very easy life but living as a human is a lot harder.
So Currently Scott Godric, works at your local tea shop in SOTU after all this is his home town after all and owns his own place too, sharing a building with other shape shifters. He has recently found out that his father has retired from his 'Job', Scott never you what his father did for a living, but he knew it was one of the reasons his parent's split ways, He was a thief, or in other words a Bugler he would go undercover as one of their items in there house steal it and He'll transform into the item for a week living in the house and then vanish. Like the item just faded into the air. He would ether horde the objects or sell them on to get cash.
On other hand his mother has recently brought a block of flats and selling them out to people and also she retired from her job as a nurse.
Please include a photo(s)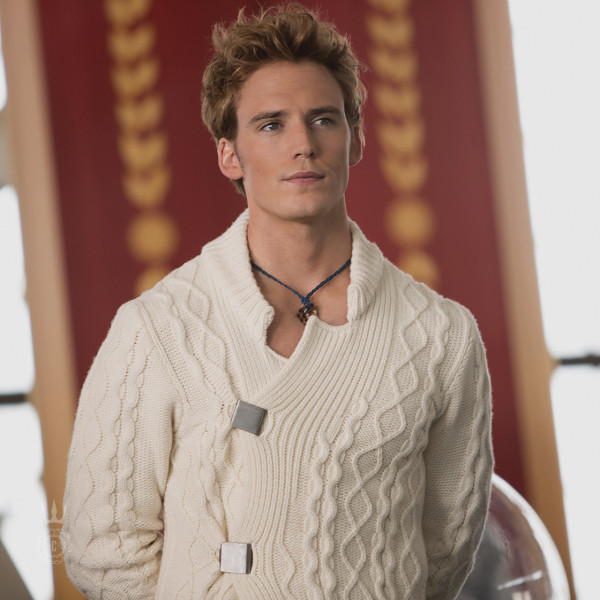 Transformation Pictures:

House cat

Lion Cub

Lion
Self Portraits:
+
Example Post
+
It's Ella.
Last edited by Scott Godric on January 11th 2015, 10:16 am; edited 1 time in total



Posts

: 41


Join date

: 2015-01-10



This name is already in use by one of our admins, please change it in order for the profile to be accepted.
Thanks.
Moderator




Posts

: 257


Join date

: 2013-08-03


Age

: 22


Location

: Hellward Bound

Character Info
Characters Owned:


Moderator




Posts

: 257


Join date

: 2013-08-03


Age

: 22


Location

: Hellward Bound

Character Info
Characters Owned:


---
Permissions in this forum:
You
cannot
reply to topics in this forum